Due to the COVID-19 crisis, we will give the iSport360 app away FOR FREE to every team that needs to stay connected this season. Coaches and clubs, register your teams here.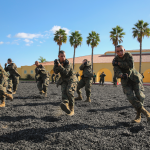 Ian Goldberg is a sports dad, coach and the Founder of iSport360.  His SportsTech company is helping over 100,000 youth sport coaches, parents and kids share training videos, practice assignments, sticker rewards and a virtual team locker room….through the COVID-19 lockdown and as we return to play. In response to the COVID-19 crisis, iSport360 is offering … Read more
Subscribe To Our Newsletter For Sports Parents And Coaches
An informative and frequently funny look at the Chaotic World of Youth Sports where your views are welcome.